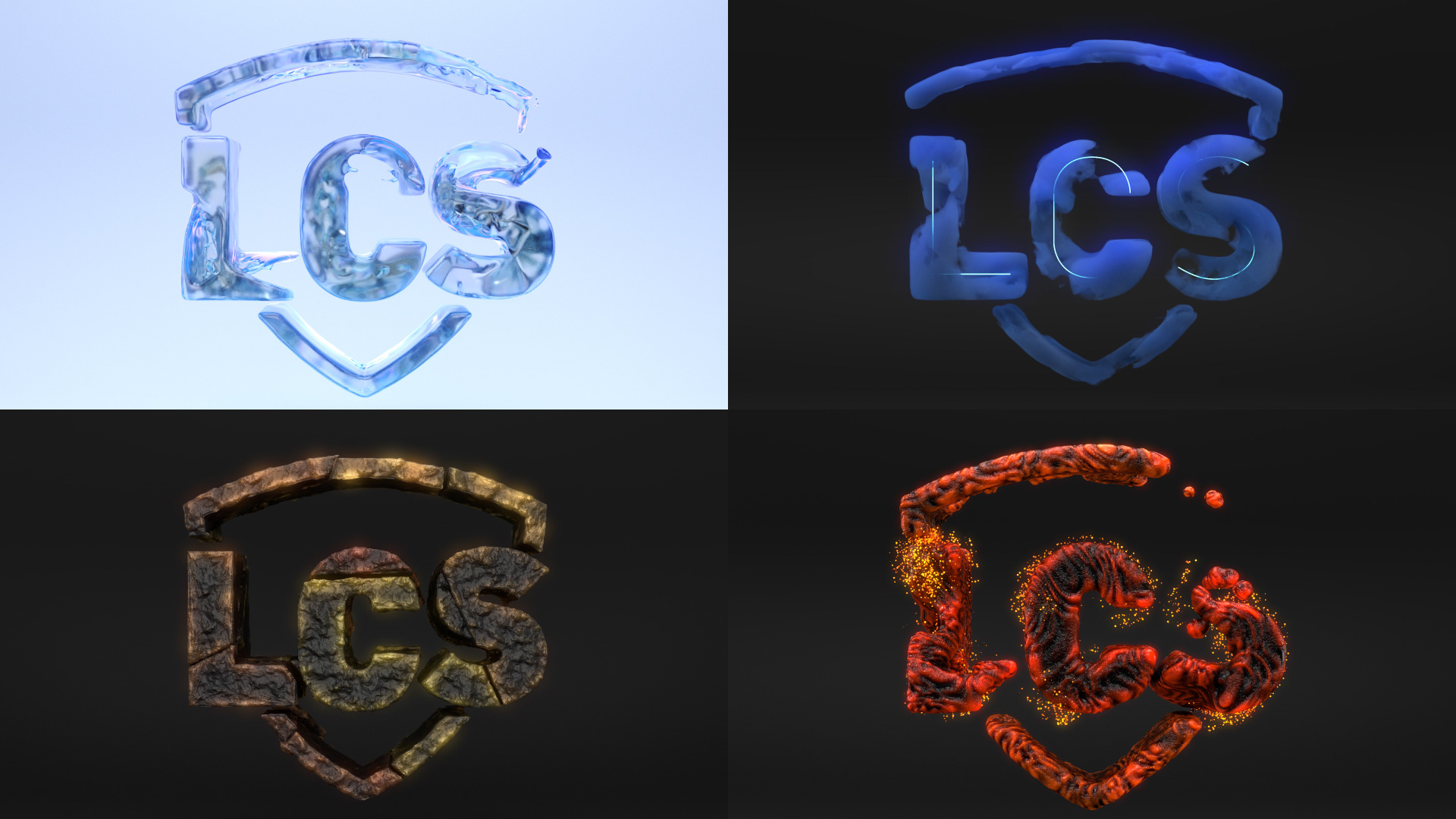 LCS League of Legends Championship Series E-sports logo development 2020 in collaboration with BigStudios.
The strategy was to embrace the elements and the change they create. The elements are Ocean, Cloud, Inferno and Mountain.
Creative direction was to be not too realistic and to retain some gaming world magic. My approach was to create the logo out of the the individual elements such as water, rock, cloud and fire/magma keeping a playful feel.
Many visual and animation directions were explored and simulations were used in each elemental logo.
The final result was a single camera move with edits cutting between the seperate elemental logos.